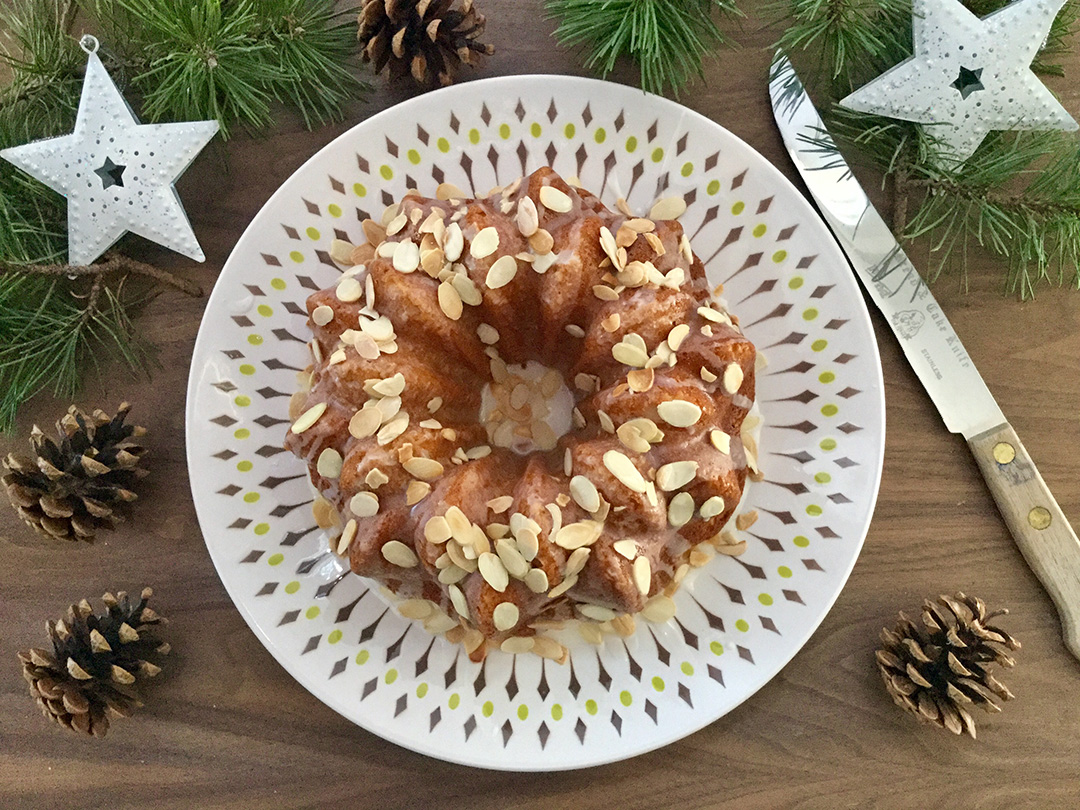 ** I received free flour products from Arva Flour Mill for testing and review. All opinions given are entirely my own and I would not recommend their products if I did not love them. **
To celebrate the beginning of the Christmas season, my family hosts an open house with a generous buffet every year. What you'll always find on our dessert table is this delicious Almond Bundt Cake. Everyone loves this moist and fluffy cake drizzled with a sweet almond glaze and sprinkled with toasted almonds. With just a few ingredients, this unbelievably easy-to-make recipe results in a stunning dessert full of almond flavour.
I recently started baking with Arva Flour Mill's freshly milled flour products. One of Arva's flour types is Imperial Pastry Flour Unbleached. This high-quality pastry flour is quite unique in that it's made from white soft wheat making it perfect for baking cakes, cookies, and pastries. The pastry flour is fine, soft and silky and ever so fresh giving all my baked goods a noticeable superior quality and freshness. It was the perfect choice of flour for this Almond Bundt Cake.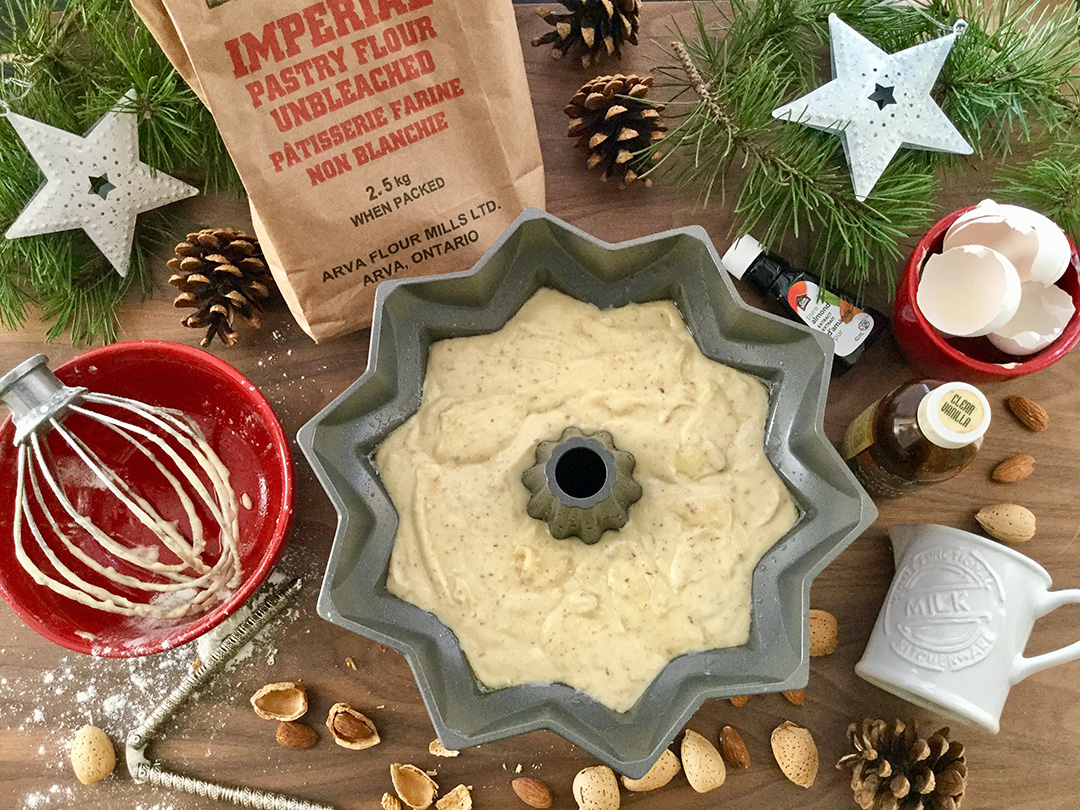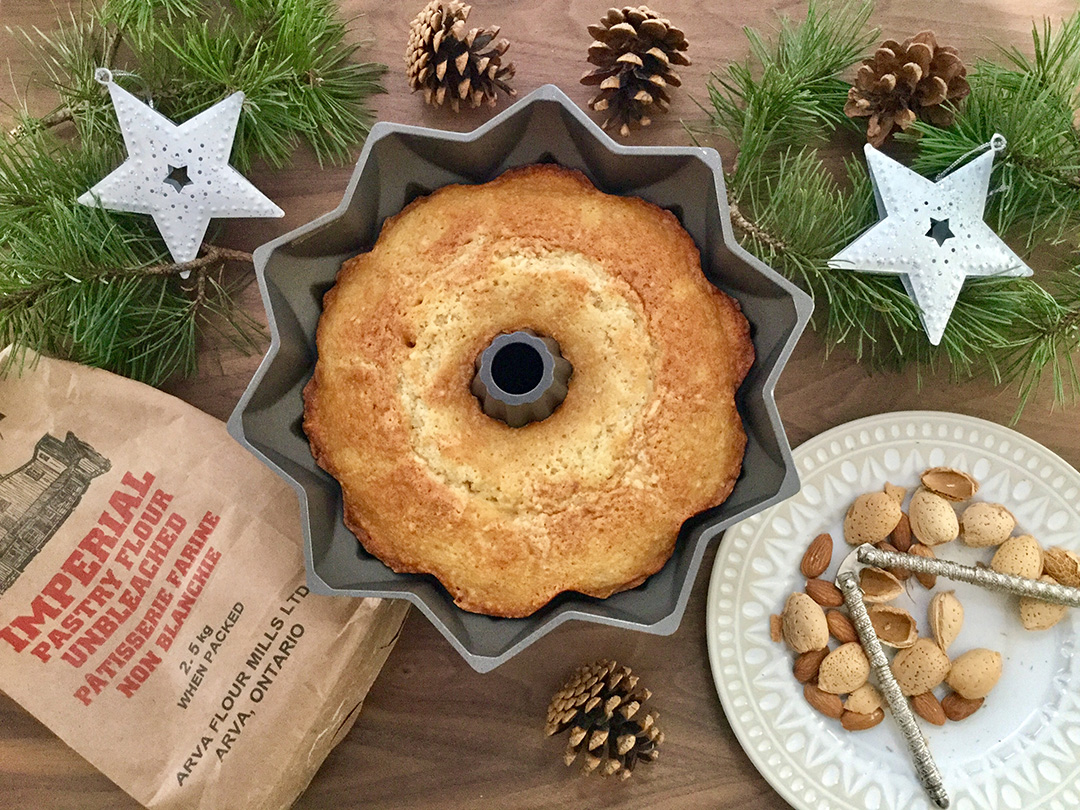 I happen to have a mini food processor which is the perfect size for grinding the whole almonds. You could also grind them in a large food processor or a blender. You want to process the almonds to a fine coarse texture and not to a ground meal. The coarseness of the almonds is what gives the cake its lightly speckled appearance and unique texture. For the garnish, you will need sliced almonds and follow the directions for toasting them.
Don't think for a minute that this cake is only for the Christmas season! I've made it many times for multiple occasions, including birthdays and potlucks. It's a great recipe to have on hand all year round. In the Christmas season I bake this cake in my star bundt pan – but at other times of the year, I use any standard bundt pan.
More information about Arva Flour Mill:
Arva Flour Mills is a historical family-run water-powered mill located in Arva Ontario (near London) on the banks of Medway Creek. Established in 1819 the mill is owned and operated by the fourth generation of the Scott family. Arva has continued to produce superior heritage artisan flour for almost 200 years using vintage roller mills. This makes them one of Canada's oldest historic running businesses!
Arva flours are all natural with no preservatives or chemicals added and are made with non-GMO locally sourced grain. The end result is organic vitamin-enriched flour that retains richness, flavour, and nutrition rarely found in today's domestic flours. It's easy to notice the difference in baked goods.
I believe it's really important to know what's in the baked goods you feed your family. That's why I'm happy to promote this superior product. You can order flour online and you won't be disappointed. Arva will deliver freshly milled flour from their mill to your door; it couldn't be any easier!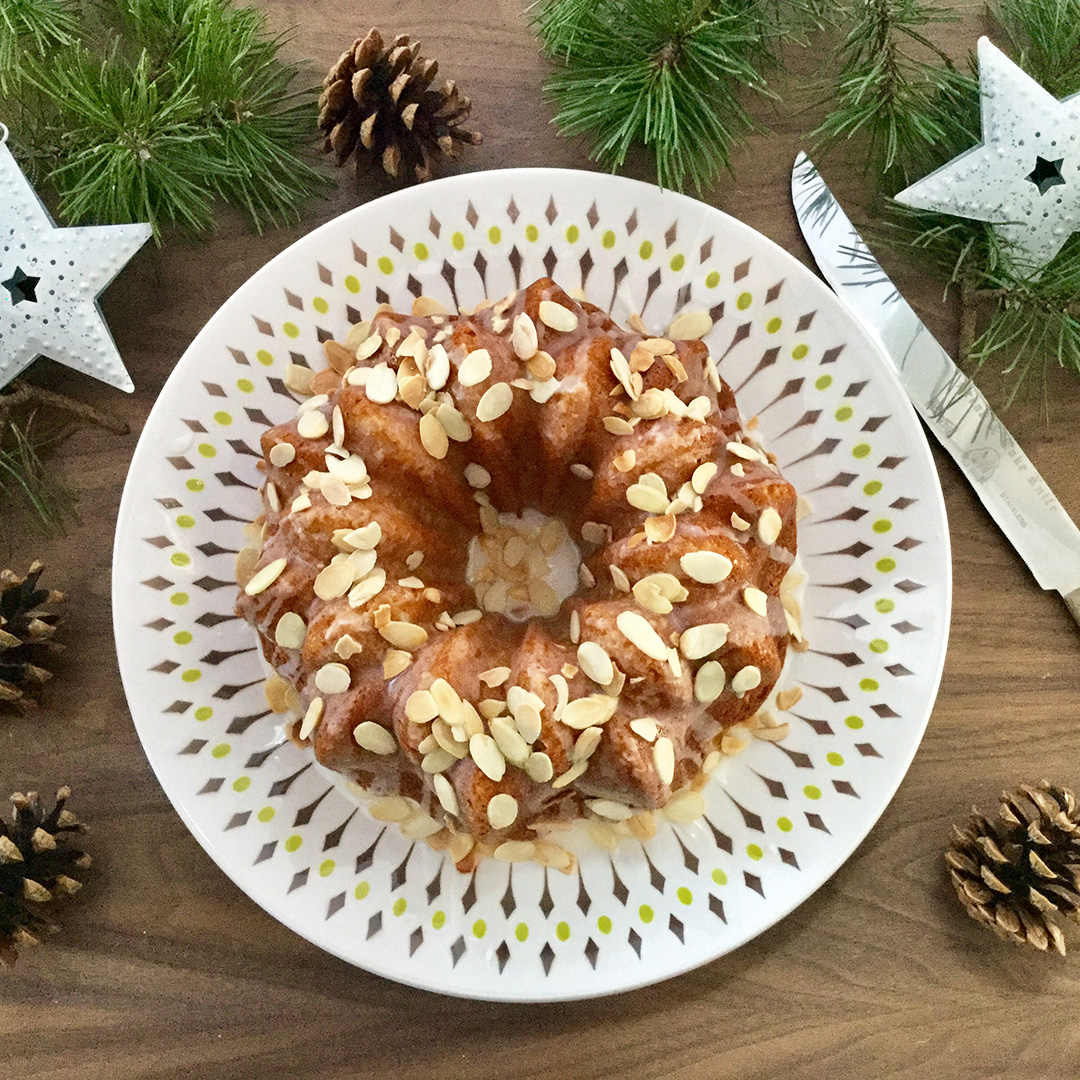 Almond Bundt Cake
2017-12-07 17:55:02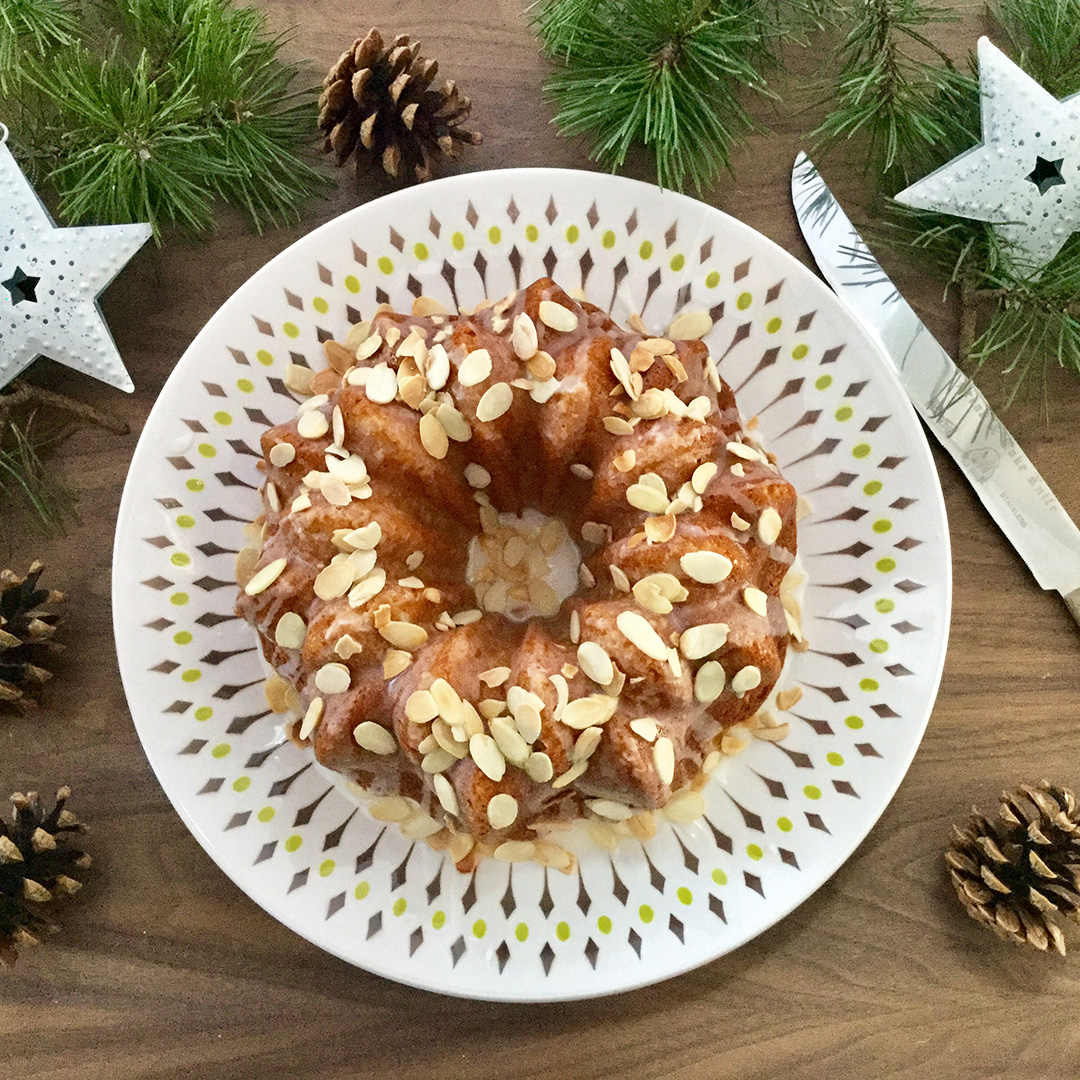 A moist and fluffy almond flavoured bundt cake drizzled with a sweet almond glaze and sprinkled with toasted almonds. Made with Arva Imperial Pastry Flour Unbleached which gives this cake an unbeatable freshness and taste. This cake is must for any dessert table!
Ingredients
½ cup whole almonds, finely ground
¾ cup unsalted butter, softened
1 ½ cups granulated sugar
3 eggs, at room temperature
1 teaspoon almond extract
1 teaspoon vanilla extract
2 cups Arva Imperial Pastry Flour Unbleached
2 teaspoons baking powder
½ teaspoon salt
¾ cup milk
Almond Glaze & Toasted Almond Garnish
½ cup sliced almonds, toasted
1 cup icing sugar
2 tablespoons milk
½ teaspoon almond extract
Instructions
Preheat oven to 350 degrees F. Prepare a standard bundt pan by greasing the bottom, sides and tube.
Measure ½ cup of almonds into the bowl of a food processor with the cutting blade attached. Whirl on high speed until almonds are fine coarse texture but not ground to a meal. Set aside.
In a large bowl with a mixer at medium speed, beat the butter and sugar until creamy.
Add the eggs, one at a time, beating between each addition. Add the almond and vanilla extracts and beat again.
In a medium bowl mix together the dry ingredients, Arva Imperial Pastry Flour Unbleached, baking powder, salt and ground almonds.
To the wet ingredients, gradually add the dry ingredients and milk, alternately in batches, beginning and ending with flour, beating in between each addition. Batter will be thick.
Evenly spoon the batter into the prepared bundt pan and smooth the top. Bake until golden and a wooden pick inserted comes out clean, about 40 - 45 minutes. Leave in pan and let cool slightly for 15 - 20 minutes before turning the cake out of the pan onto a serving platter. Let cool for 1 hour.
Meanwhile, while the cake cools, toast the sliced almonds in a medium-sized skillet over medium-high heat. Toss the skillet constantly until the almonds just begin to look golden. Once the skillet is heated, the almonds toast quickly so do not leave unattended. Immediately transfer the almonds to a plate to cool.
Once the cake has cooled, mix the icing sugar, 3 tablespoons milk and ½ teaspoon almond extract in a small bowl until smooth. Drizzle glaze over the top of the cake allowing some to dribble down the sides. Immediately sprinkle with toasted sliced almonds so they adhere to the icing.
The Kitchen Fairy http://www.kitchenfairy.ca/